How do you include gamification in your event strategy?
Gamification has become a popular way to shake things up virtually over the last few years. But, as we're making a return to real-life, face-to-face interactions, we don't need to return to the same old formats.
Including gamification tactics in your overall campaign strategy comes with its benefits. You can fuel successful event marketing and take audience experiences to the next level by creating a community around your brand. Whether it's an explosion across social media, generating leads or enhancing the overall experience, you can influence your desired behaviours and achieve your goals.
What are the advantages of including game-play in your event or brand experience?
Make the experience unforgettable and win audience advocacy
Interactive games can engage your audience and help them absorb important information
Generate leads for yourself and exhibitors
Direct foot traffic to must-see hot spots
Collect real-time feedback during the event
Gather data to help shape future events
However you choose to include gamification in your event, there must be a clear, well-defined strategy to ensure you smash your objectives. Here are 5 top tips to consider:
1. Begin with your end goal
Ask yourself what the purpose is and decide what your desired outcome is. Then you can begin to think about the format of the game incentive and what technology can be used to achieve your goals. Without a well-thought-out strategy, you risk your gamified incentive being underwhelming or not delivering.
2. Don't be afraid of technology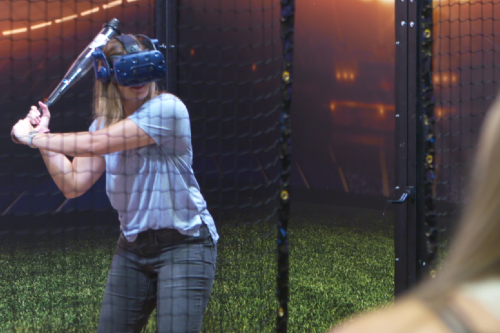 VR is becoming increasingly popular at live events. It's a great way to interactively show off products or educate your audience in a virtual environment. Another popular option is bespoke event apps being utilised more and more. Not only can you create an app-based, online community, but participants could complete scavenger-hunt-like tasks or track their position on a leader board.
3. Testing 1,2,3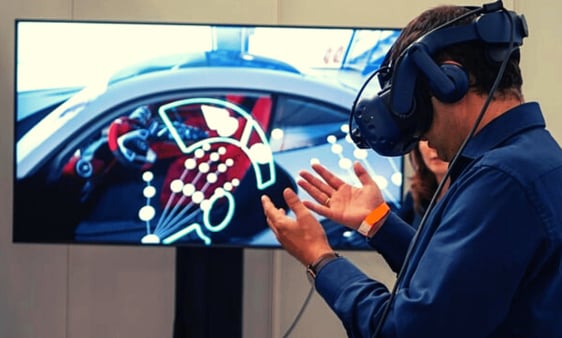 Always make sure you test everything before the event go-live day. It's helpful to have a dry run with a handful of testers to ensure the game is easy to follow, aligns with your objectives and irons out any potential technical hiccups.
4. Prizes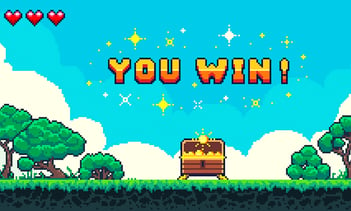 Let's face it; prizes are the best part of winning any game. Offering a prize can add value. Whether providing audience-wide glory and recognition or something of monetary value, use prizes to incentivise active participation.
5. Promote it
Making sure everyone knows what to expect leading up to the big day is a huge part of increasing participation. You can create a buzz and get everyone excited to join in. Use the power of social media before and during the event, send out push notifications on the event app and include information on the website and in newsletters. Don't let anyone feel like they've missed out simply because they didn't know the activity existed.
There is no doubt that game-play techniques create a more compelling experience than the traditional events we have come to know so well. No matter how you implement gamification into your next activation, for it to be a success, you must ensure it aligns with your overarching event objectives. And don't forget it's about being creative and having fun!
If you need some help planning your next activity: start the conversation.