The City of Gold.
Dubai has become one of our favourite destinations at asembl. because it provides the ultimate backdrop for travel incentives and corporate events.
The Emirate is commonly referred to as the City of Gold due to the region's lightning-speed growth. What was once a sleepy fishing village has transformed into a thriving business centre and cosmopolitan metropolis.
The destination offers a hybrid of a relaxing beach holiday coupled with plenty to see and do. A vast selection of hotels, iconic landmarks, adventure, golden beaches and spectacular views intertwine with hidden history and culture. The variety makes Dubai ideal for travel incentives or corporate events because there is something for everyone to enjoy.
Our Senior Project Manager, Cherry Dalton, was lucky enough to be invited to attend an industry forum and spend a few days sampling the city. We caught up with Cherry to find out about her trip…

I was so excited to visit Dubai because it's a destination that asembl. has used for group travel incentives in the past, but I've never been. The trip included 32 scheduled meetings with a collection of the industry's best event professionals, suppliers and DMCs. But, don't worry, it wasn't all work and no play! Our hosts gave us an excellent overview of the city. Plus, I extended my trip for a few extra days to take in some of the sights and sounds of neighbouring Abu Dhabi.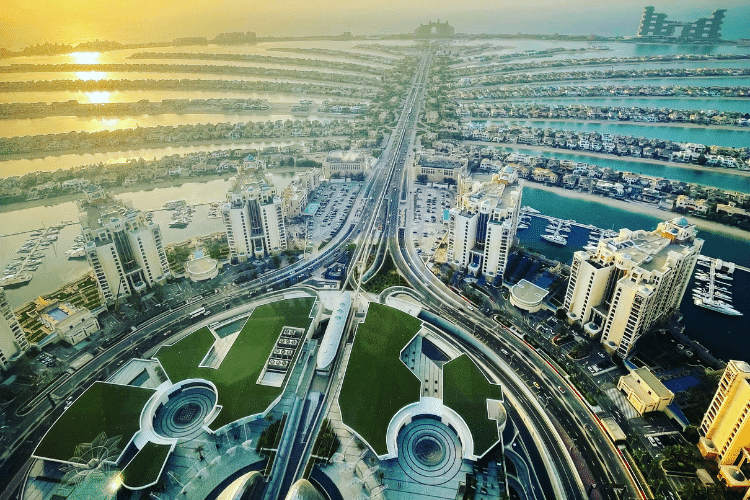 Day 1 – Thursday
Throughout the day, delegates from across the world began arriving at the 25Hrs Hotel One Central in Dubai. We were able to take the afternoon to settle in and relax before the welcome drinks and entertainment kicked off. Then it was off to bed in preparation for a busy next day!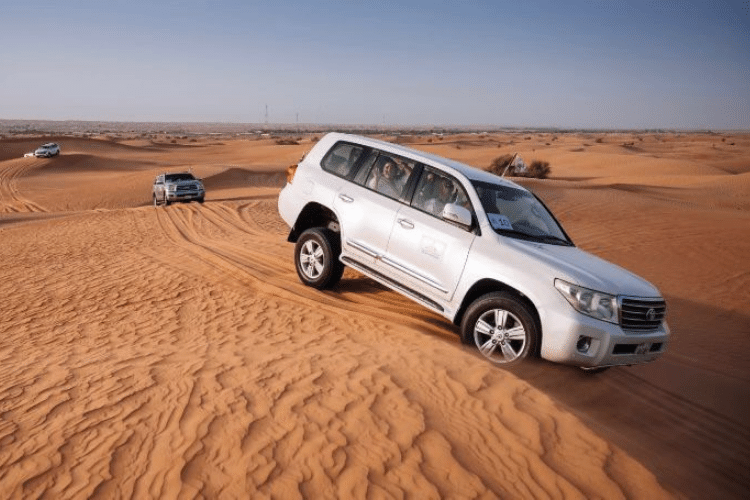 Day 2 – Friday
This was a full-on day of meetings. I met with an extensive selection of international suppliers, including Copenhagen, Milan, and Istanbul representatives.
Then we were whisked away on an incredible desert experience kindly hosted by Arabian Adventures. Expert drivers took us for an exhilarating 4×4 dune bashing journey across the desert to an Arabian experience. There was plenty of camels, cocktails and dancing under the beautiful desert sky.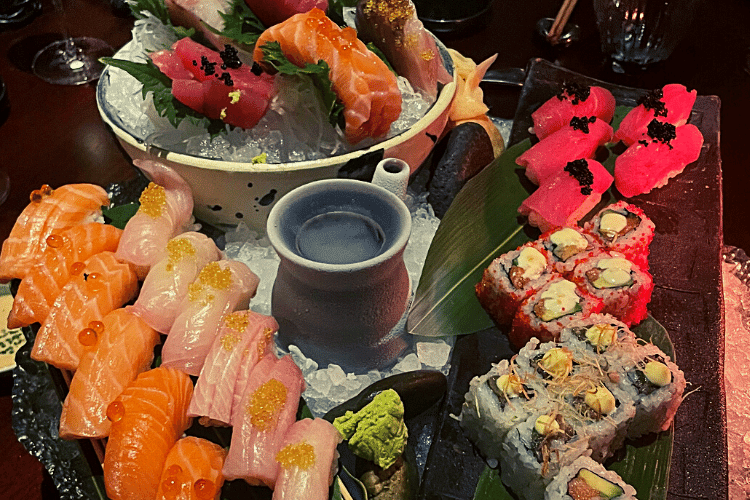 Day 3 – Saturday
The following day bought the last meetings before an afternoon of fun. I had the best afternoon at Aquaventure, the world's largest waterpark at the Atlantis hotel.
We then spent the evening at The Palace in downtown Dubai for dinner and drinks overlooking the spectacular Dubai Fountains. There was an incredible buffet feast with every type of cuisine you could imagine. It was impossible to try everything, but I gave it a good go!
Day 4 – Sunday – Destination Discovery
Sunday was a planned Destination Discovery Day, which started with us taking a super-fast power boat over to tranquillity at The Anantara World Island Resort. It's a stunning venue situated on a private island. After a tour of the facilities, we enjoyed a superb three-course lunch before jetting back to the marina.
Our night was a night to remember! We started at The View at The Palm, possibly the best scenic tourist attraction in Dubai, offering 360-degree views, 240 meters above sea level. Here we watched the sunset and witnessed the incredible feat of Sabrage – the skill of ceremoniously opening a bottle of champagne using a sabre
For our last banquet together as a group, we enjoyed authentic, contemporary Japanese Sushi in the intimate setting of Matagi, which is one of the fine dining options inside Raffles The Palm hotel. Our meal was a delicious fusion of flavours, and I don't think I'll ever be able to find Sushi that good ever again.

Day 5, 6 & 7 – Monday to Wednesday
I was very fortunate that I could extend my trip and visit neighbouring Abu Dhabi for a few days. My hosts spoilt me by providing a dedicated driver and guide for the duration of my stay. Amaar looked after me and taught me all about Abu Dhabi and its culture. On my first day, I visited the Louvre, Qsar al Watan and Sheikh Zayed Grand Mosque and stayed at the Grand Hyatt. It was a lot to take in, but all the buildings are pieces of architectural art!
The next day Amaar whisked me off to Yas Island, where I stayed at the conveniently located Hilton Hotel, a short distance from Yas Beach and many other tourist attractions. I squeezed in a site visit to the exclusive, 5-star W Hotel situated in the heart of the Abu Dhabi Formula One track, followed by a quick trip to Warner Brothers World. Then to end my trip on an ultimate high, I blew away the cobwebs on the world's fastest rollercoaster at Ferrari World. It was so fast; I think I left my shoulders there!
After a fantastic trip, it was time for me to come home. There is a lot to experience in Dubai and Abu Dhabi that I barely touched the tip of the iceberg during my visit. I made some memories of a lifetime and hope that I'll be able to go again one day.
Thank you to my hosts who looked after me so well: The Meetings Space, Momento, Miral HQ, Arabain Adventures and the Abu Dhabi Departure of Culture and Tourism.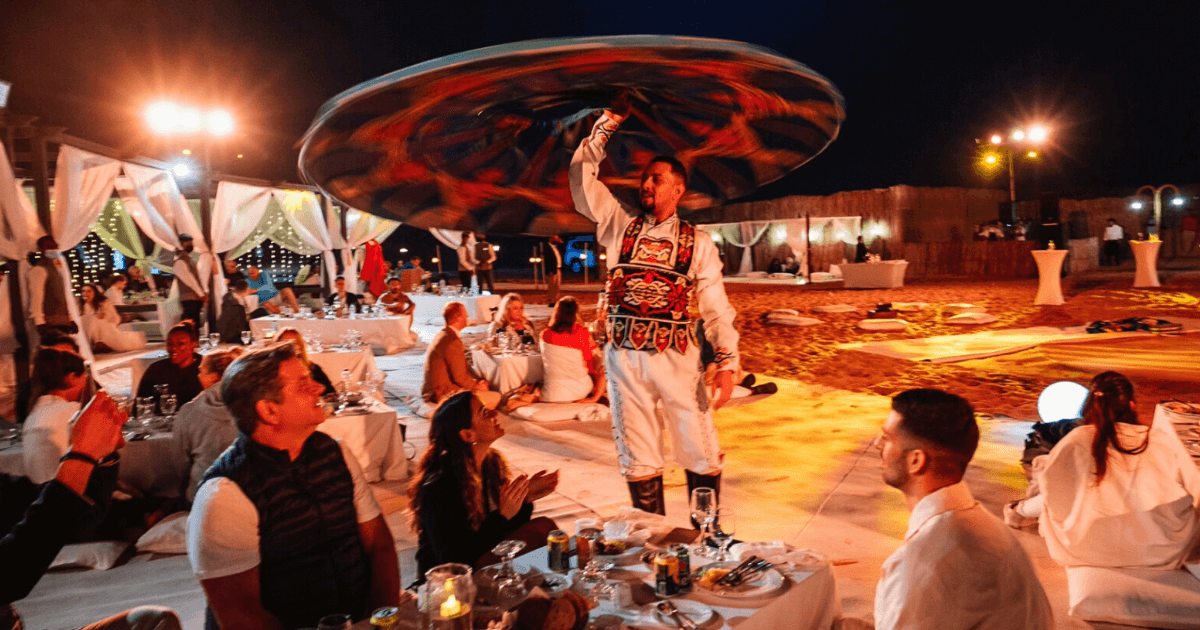 Original Article: In2Events